Charter Bus and Motorcoach Student Travel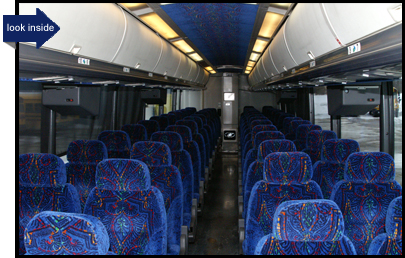 Student travel is a unique service as it requires a company to have a strong logistical team to take care of the very specialized needs of this segment. Professionalism, experience and safety apply to all of these different groups. Plus, your student will look forward to their travel so much more if they know they are taking a charter coach. Student travel in a Jones Travel motor coach, minicoach, or trolley is smart and exciting!
Students are the reason that Jones Travel exists as we do today. We began providing quality bus transportation for students in the Elkhorn School District and surrounding areas in 1969. Over the years we have enlarged our fleet to include motorcoaches and minicoaches as well as trolleys.
We at Jones Travel know how important our students are to the future. Whether they are attending a summer camp at the YMCA in Rockford, the high school band or choir are attending a concert at Dane County Expo Center in Madison, or a school is taking a group of students on a field trip to the Shedd Aquarium in Chicago, you can count on us to get them there with safety as our first priority. Student field trips are so important to their education. It is education students highly anticipate. For young students these trips may be the most exciting thing of their school year. Jones Travel believes in education and wants to help you plan your next student travel event. By maintaining the highest level of government accreditation, our drivers and coaches are at the top of our industry. You can trust your students to Jones Travel.
With a friendly driver aboard, we will pick up your group and offer them a comfortable and high tech trip. You can request one of our coaches that are equipped with Wi-Fi and monitors. This will enable you to provide you group with videos to keep them entertained while they ride, which will surely provide a safe, quiet, and entertaining trip for students, teachers and chaperones. We also offer handicap accessible buses in the effort to provide quality and considerate travel for all passengers.
Contact us today and let's start planning your students' next trip.