Senior Bus Travel
Our motorcoach services actually started by serving the needs of the senior traveler. We were one of the leaders in offering services to the WWII generation traveler and developed expertise and commitment to meeting the unique needs of the senior group, director and their customers. Jones Travel has been a reliable charter company in the Elkhorn and surrounding areas since 1969.
Are you planning a casino trip to Madison or Milwaukee? Does your group desire a day of shopping and dining in Chicago? Would you like to spend the day viewing the Anderson Gardens in Rockford? No matter where your senior group wants to go, we can get them there in style. We are proud to provide quality transportation to the Southern Areas of Wisconsin and the Northern Areas of Illinois while maintaining the highest level of government accreditation.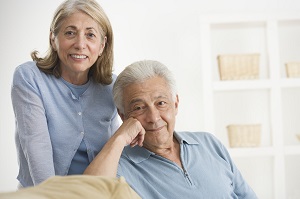 Jones Travel offers motorcoaches and minicoaches to accommodate any size group. We are proud to provide a state-of-the-art fleet with all the amenities for the senior travels. We offer coaches that are equipped with handicap accessibility to meet the needs of all of our travelers. You can rest assured that you will be greeted by a friendly captain that has been highly trained and has safety as their number one priority, with comfort and satisfaction a close second. They will make sure that you arrive on time to your destination and make it safely back home at the end of your trip.
Contact us today with your questions and plans regarding your next Senior Trip. Our customer service personnel will take the time to discuss any questions you have. Let Jones Travel show your group what it's like to enjoy the trip from the passenger's seat. You plan the trip and we will take you there.
Popular Seniors Trips
Bus Rental Chicago to Milwaukee